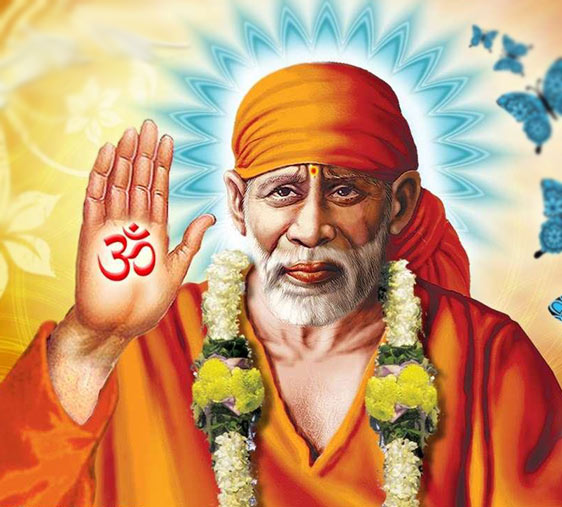 Shirdi Sai Baba
Shirdi Sai Baba, was a spiritual master who was and is regarded by his devotees as a saint, fakir, avatar (an incarnation of God), or sadguru, according to their individual proclivities and beliefs. He was revered by both his Muslim and Hindu devotees, and during, as well as after, his life on earth it remained uncertain if he was a Muslim or Hindu himself. This however was of no consequence to Sai Baba himself. Sai Baba stressed the importance of surrender to the guidance of the true Sadguru or Murshad, who, having gone the path to divine consciousness himself, will lead the disciple through the jungle of spiritual training. Sai Baba remains a very popular saint, especially in India, and is worshiped by people around the world. He had no love for perishable things and his sole concern was self-realization. He taught a moral code of love, forgiveness, helping others, charity, contentment, inner peace, and devotion to God and guru. He gave no distinction based on religion or caste. Sai Baba's teaching combined elements of Hinduism and Islam: he gave the Hindu name Dwarakamayi to the mosque he lived in, practiced Muslim rituals, taught using words and figures that drew from both traditions, and was buried in Shirdi. One of his well known epigrams, "Sabka Malik Ek" ("One God governs all"), is associated with Islam and Sufism. He also said, "Trust in me and your prayer shall be answered". He always uttered "Allah Malik" ("God is King").
Guru Nanak
Guru Nanak is the founder of the religion of Sikhism and is the first of the Sikh Gurus. His birth is celebrated world-wide on Kartik Puranmashi, the full-moon day which falls on different dates each year in the month of Katak, October–November. Guru Nanak travelled far and wide teaching people the message of one God who dwells in every one of God's creations and constitutes the eternal Truth. He set up a unique spiritual, social, and political platform based on equality, fraternity love, goodness, and virtue. It is part of Sikh religious belief that the spirit of Guru Nanak's sanctity, divinity and religious authority descended upon each of the nine subsequent Gurus when the Guruship was devolved on to them.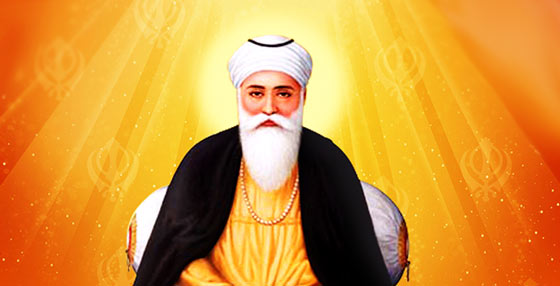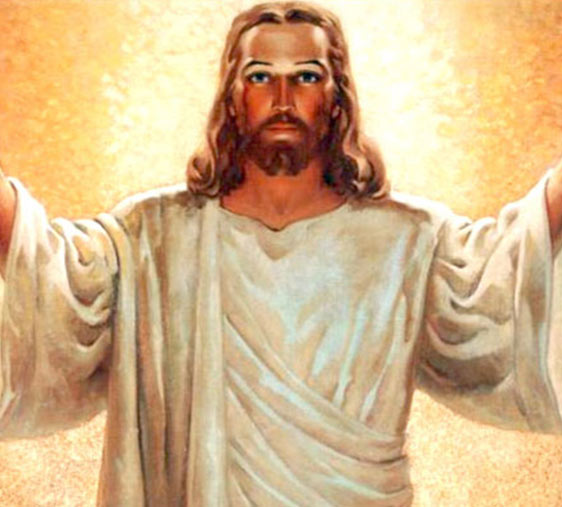 Jesus of Nazareth
Jesus, also referred to as Jesus of Nazareth, is the central figure of Christianity,whom the teachings of most Christian denominations hold to be the Son of God. Christianity regards Jesus as the awaited Messiah of the Old Testamentand refers to him as Jesus Christ, a name that is also used in non-Christian contexts. He is also a major figure in Islam.

Virtually all modern scholars of antiquity agree that Jesus existed historically, although the quest for the historical Jesus has produced little agreement on the historical reliability of the Gospels and how closely the biblical Jesus reflects the historical Jesus. Most scholars agree that Jesus was a Jewish rabbi from Galilee who preached his message orally, was baptized by John the Baptist, and was crucified in Jerusalem on the orders of the Roman prefect, Pontius Pilate. Scholars have constructed various portraits of the historical Jesus, which often depict him as having one or more of the following roles: the leader of an apocalyptic movement, Messiah, a charismatic healer, a sage and philosopher, or an egalitarian social reformer.Scholars have correlated the New Testament accounts with non-Christian historical records to arrive at an estimated chronology of Jesus' life. The most widely used calendar era in the world, in which the current year is 2014 (abbreviated as "AD", alternatively referred to as "CE"), counts from a medieval estimate of the birth year of Jesus.
Abū al-Qāsim Muḥammad
Abū al-Qāsim Muḥammad also transliterated as Muhammad, was a man from Mecca who unified Arabia into a single religious polity under Islam. Believed by Muslims and Bahá'ís to be a messenger and prophet of God, Muhammad is almost universally considered by Muslims as the last prophet sent by God to mankind. While non-Muslims regard Muhammad to have been the founder of Islam, Muslims consider him to have restored the unaltered original monotheistic faith of Adam, Noah, Abraham, Moses, Jesus, and other prophets.
Born in about 570 CE in the Arabian city of Mecca, Muhammad was orphaned at an early age and brought up under the care of his uncle Abu Talib. He later worked mostly as a merchant, as well as a shepherd, and was first married at age 25. Being in the habit of periodically retreating to a cave in the surrounding mountains for several nights of seclusion and prayer, he later reported that it was there, at age 40, that he was visited by Gabriel and received his first revelation from God. Three years after this event Muhammad started preaching these revelations publicly, proclaiming that "God is One", that complete "surrender" to Him (lit. islām) is the only way acceptable to God, and that he himself was a prophet and messenger of God, in the same vein as other Islamic prophets.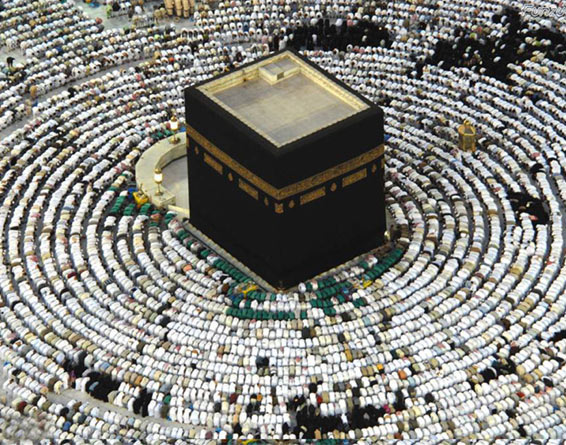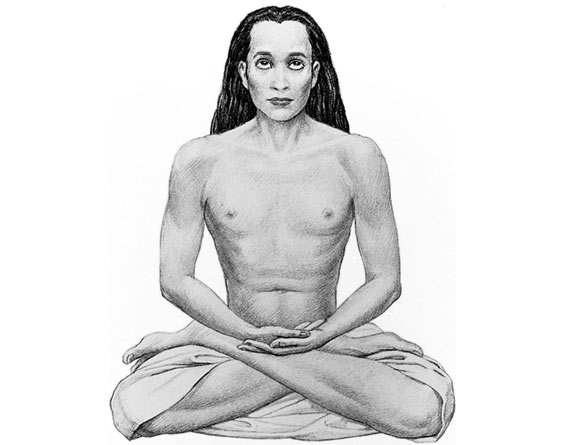 Mahavatar Babaji
Mahavatar Babaji is the name given to an Indian saint by Lahiri Mahasaya and several of his disciples who met Mahavatar Babaji between 1861 and 1935. Some of these meetings were described by Paramahansa Yogananda in his book Autobiography of a yogi, including a first hand telling of Yogananda's own meeting with Mahavatar Babaji. Another first hand account was given by Yukteswar Giri in his book The Holy Science. All of these accounts, along with additional meetings with Mahavatar Babaji, are described in various biographies of those mentioned by Yogananda. Mahavatar Babaji's given name is unknown, so those who met him during that period all called him by the title first given to him by Lahiri Mahasaya. "Mahavatar" means "great avatar", and "Babaji" simply means "revered father". Some of the encounters included two or more witnesses—discussions between those who met Mahavatar Babaji indicate that they all met the same person.